1951
Purchase of the Lichtenstern farm with byre and hay barn, together with the "Trattoria Stella" inn. The inn was run by the Tappeiner family.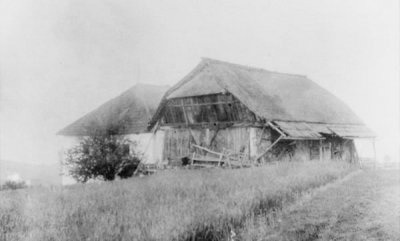 1959
Construction of new byre and hay barn.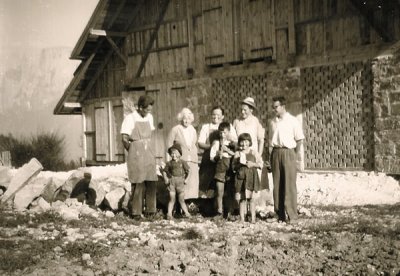 1964
Construction of the hotel. The former byre was converted into a dining room and 12 bedrooms with central heating and hot and cold running water. The hotel was run by the Mayr family.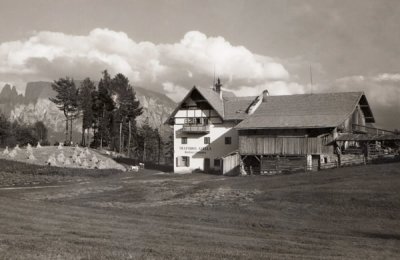 1970
Sepp Hohenegger, the eldest son, decided to take over the running of the hotel together with his three younger sisters Edith, Rosmarie and Marlies, and his mother Anna.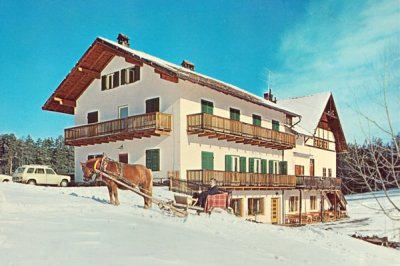 1974
Private joys: Sepp Hohenegger married Rosalinde Plattner. From then onwards they managed the guest house together, and became parents to Werner, Barbara and Stefan.
1981
Toni, Sepp's younger brother, took over the farm. From then onwards, the guest house and the farm became independent of each other.
1986
The guest house was converted into a hotel with new bedrooms and a beautiful sun terrace.
1991
Construction of the heated swimming pool with surrounding sunbathing lawn.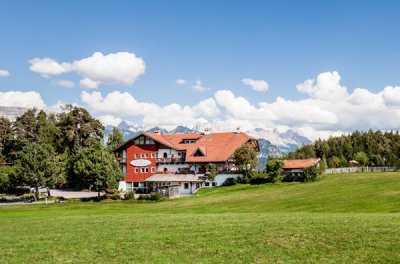 1996
Construction of the welcoming conservatory.
2008
Redesign of the outdoor area and construction of the large car park.
2017
Barbara, second-oldest daughter, took over the hotel and has been running it ever since together with her husband Horst and her parents Sepp and Rosalinde.
2017/18
Redesign of the hotel, expansion from 23 to 32 bedrooms, Reopening in April 2018.